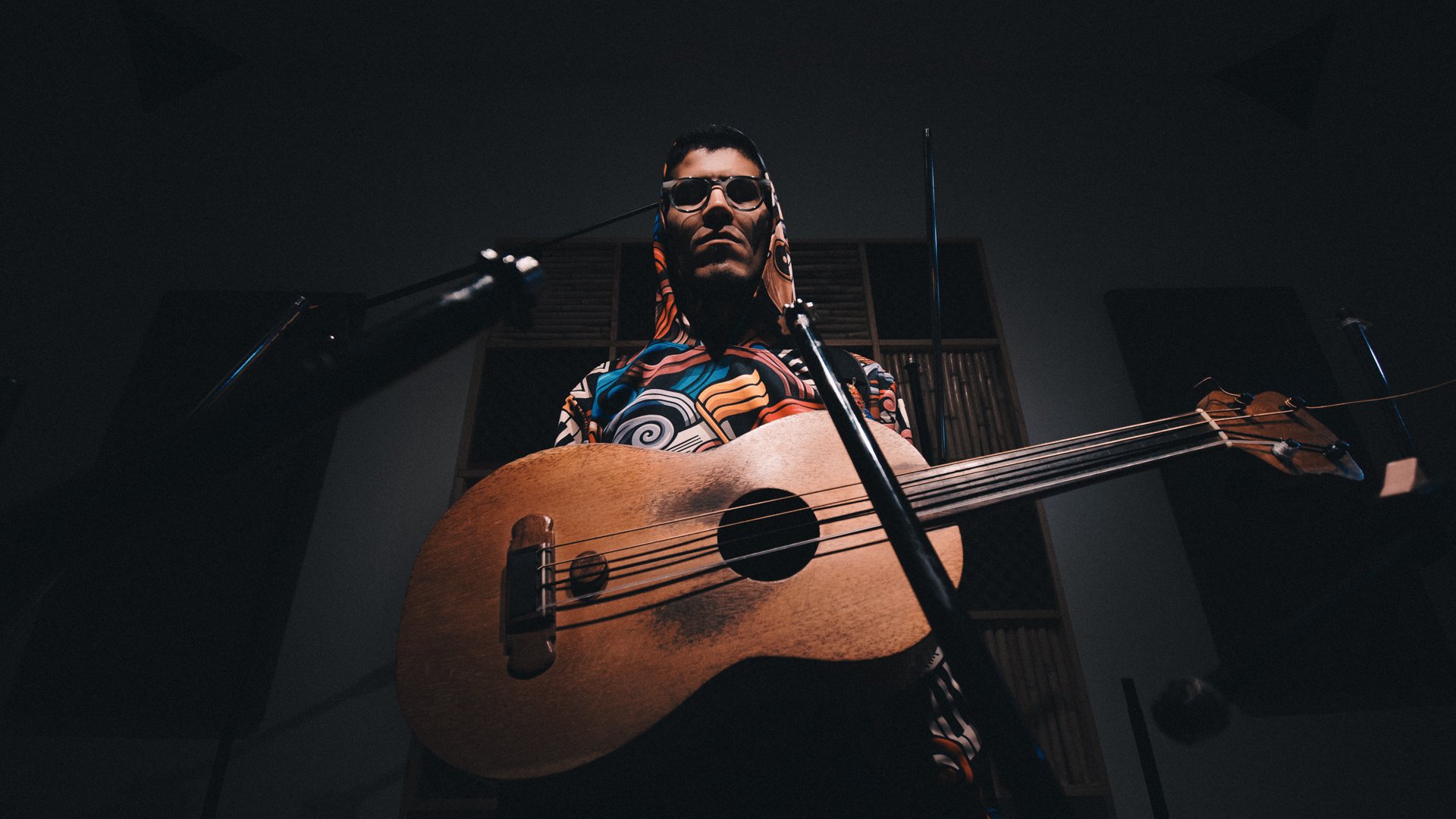 Vico Diaz
"Vico is one of the best representatives of the Mexican jazz and as a bassist he is on top of the list" Antonio Malacara, La Jornada Newspaper.
Bassist and composer Vico Diaz – is accepted as one of the finest of his generation, has earned renown as a musician with a individual sound and a very unique way to create the most original contemporary Mexican Folk music. Vico has played as a headliner in concerts at major jazz festivals in different countries, in 2014 he released his acclaimed debut album "Salmon" set with Vico's original compositions, the bassist also records and tours with the prestigious Tom Kessler Trio. Vico is also the leader of "Toktli" is a multicultural band that aims to rescue the Mexican folk music and bring in to the cities for recognition and valuation, adding his knowledge and love for jazz. Vico says "My approach to this band has been to create new traditional folk tunes with a sophisticated taste of jazz, stay lyrical and true, to balance freedom with written music".
Born and raised in Guadalajara, Mexico, Vico began performing in public in 2000 at age of 17, playing with a famous Mexican rock band named Rostros Ocultos traveling around the country as well as giving concerts in the United States and appeared on television early on
in 2004. He won a scholarship to attend the world-famous Berklee College of Music in Boston, Massachusetts, playing during his first semester with musicians such as Egui Castrillo Orchestra and the Berklee Contemporary Symphony Orchestra. After he graduated he returned to Mexico City to become the first call bassist and played with the great Mexican alternative folk band "Ampersan&" with whom he has recorded two albums "La flor de la Biznaga" (2008) and "Autoreverse" (2013).
Growing up in Mexico, Vico says "We didn't really have any real good jazz scene that we could look up to; I learned jazz mostly from the records. I met the great bassist Agustin Bernal who pushed me and taught me, and then I although I clearly became a professional jazz musician here in Mexico there was something else that was important to my musical development: this rich sense of lyricism in older Mexican music. Most of that music is vocal with traditional instruments from Europe but developed in Mexico and with the influence of
African rhythms".
Vico's discography as a leader includes: Salmon (Fall 2013) with Klaas Blaijon, Blair Latham, Roberto Verastegui, Toktli (Fall 2014) Fogumi(2009) with Tom Kessler and Giovanni Figueroa. As a sideman, Vico has recorded over 15 albums such as "Lidinum"of Tom Kessler with international great Octet aside the Chilean drummer Gabriel Puentes, Argentinian pianist Nicolas Santella, Cuban trumpeter Alex Guardiola, U.S trombonist Brian Allen and New Zealander saxophonist Blair Latham.
Vico is a multi-cultural jazz musician, among whose ancestors goes from Ray Brown, Thelonius Monk to Ron Carter, through Los Vega , Chuchumbe and the Mariachi Vargas, the best singers, improvisers and players of " El Son "(traditional Mexican Music originally from Veracruz and Jalisco,Mexico).